Diverse conditions of the archipelago easily satisfy any outdoor enthusiast. Let it be watersports or land activities, a bit of culture, music and dance or local cuisine: this magical place has a lot in store for you. Here, we have selected 10 activities you should try if you ever land on this less known doorstep to West Africa!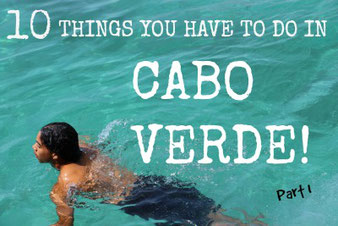 1. WATERSPORTS
Islands Boavista and Sal are without a doubt sought by holidaymakers who want to enjoy their pristine beaches and sunshine! All year round pleasantly warm waters are good for swimming, kayaking or snorkeling. Cabo Verde is also a world destination for kite and wind surfing. If you decide to go diving you might get lucky and see a sea turtle, a shark or manta ray!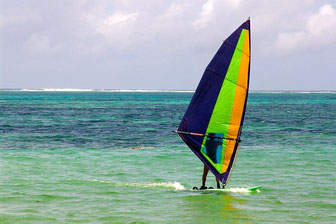 Tip: Beware of strong currents, swim in waters you know. Waves can be quite big, especially in Lacacao in Boa Vista.
2. VISITING A MUSIC FESTIVAL
The biggest festival is held in São Vicente in Baia das Gatas in August. There are more festivals on other islands such such as Praia da Cruz festival in Sal Rei, Boavista held also in August. Musicians come to perform from different islands or from abroad. There are many stalls with drinks and you can find yourself dancing with some strangers!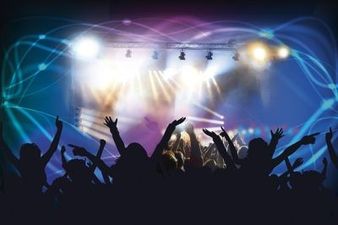 Tip: Make sure that you book your accommodation well in advance as festivals are very popular!
3. SEA TURTLE WATCHING
Cabo Verde is the third most important location in the world for loggerhead turtles. They come here annually with season starting mid June until early October. If you come in late August/September you might be able to see young hatchlings rushing back to the sea. It is truly an unforgettable experience!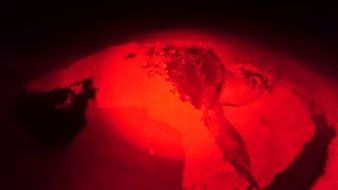 Tip: Make sure that you join a tour with a licensed guide (the license is issued for a particular beach).
4. VISITING A LOCAL MARKET
If you like the thrill of negotiating and buying some local stuff than the market is your place! Many different vegetables and fruits (mainly from Santiago or Sao Antao) are sold here, together with some local produce such as goat cheese or pastels. And of course, souvenirs! We liked the market in Mindelo or its smaller version in Sal Rei.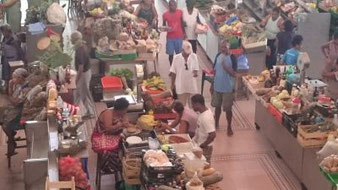 Tip: You can negotiate a price that is more than a half of originally suggested sum. Just be persistent!
5. HAVING A RIDE IN AN ALUGUER
There are numerous taxi's or alugueres on the islands and almost all of them have benches at the back so you can sit outside and enjoy a short or all day trip. It is highly enjoyable to feel some fresh air and see the scenery but mind you, you might get dusty and the wind can be quite ferocious in places!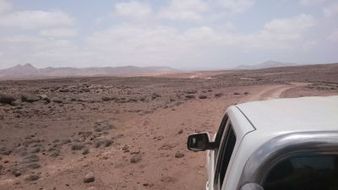 Tip: Try negotiating price before you board the taxi. However,in some instances the price is fixed.
6. SLIDING DOWN THE DUNES
Deserto de Viana is a place to come if you want to slide down the dunes or just run around in this mini Sahara and enjoy some solitude. Tour guides like to drive around fast on soft sand which can be quite an exhilarating experience!  There are some spectacular views from the top of dunes  but walking to the top can be quite exhausting!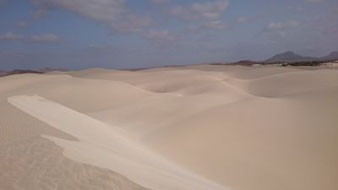 Tip: Deserto de Viana is close to the airport so you can come here even if you are pressed for time!
7. HIKING COVA DE PAUL
One of the most amazing places in the whole archipelago. Cova do Paul has it all! Stunning scenery ,a bit of a scary ride to get there though. You can walk down to Ribeira do Paul and the path will take you through lush plantations of sugar cane, coffee, mango (you name it!) and you will also pass some beautiful houses and locals. You will definitely feel like in a different world!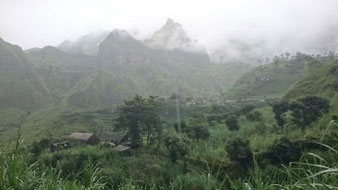 Tip: for a more personal experience hire a local tour guide who can give you more insight to the island.
8. ISLAND HOPPING
One of the most convenient ways of visiting other islands is on a plane. There is an airport on almost all inhabited islands (not on Santo Antao and Brava).The journey takes anything between 10-40 minutes and you can see the islands below you as you pass them! The main operator is local TACV and you can book a ticket online.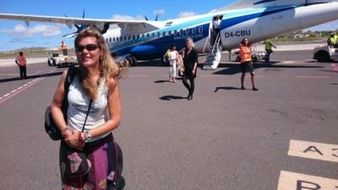 Tip: Book a ticket in advance as the price will be higher a few days before departure.
9. DRINKING PONTCHE
You can't get more Cabo Verdean experience than drinking a local pontche! Pontche is a mixture of grougue (made from sugar cane) and some added flavours. This can be anything ranging from honey, coconout, mango or tamarind. Every family makes their own pontche!  You could spend a few hours testing them all!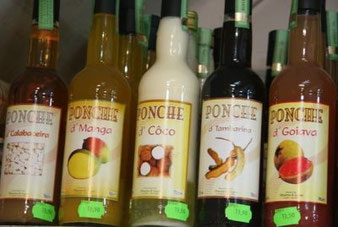 Tip: why not to try a local dish cachupa with it or something smaller like a mouth watering goat cheese!
10. DANCING!
One can't help her or himself when hearing catching rhythms of funana or coladeira music! Cabo Verde has numerous styles of music to suit everybody and music is often played on the streets, clubs or bars. If you like to dance like us than Cabo Verde is the place to be! Warning: Be prepared to get sweaty!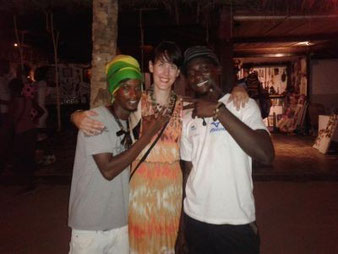 Tip: You could go to Morabeza (in Boavista) where is a reggae night or just dance on Esplanada on Friday or Saturday with live music as a background!