Santo Antão: a true jewel among the other islands! This place has almost lost world like characteristics that attract many  hikers who want to wander on its peaks. However, as with other mountainous destinations one should be well prepared for the unexpected! ...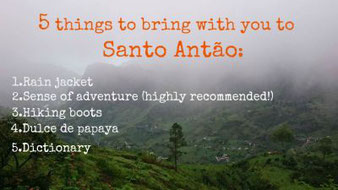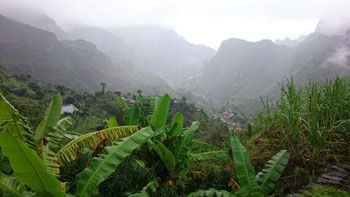 1. A rainjacket 
The climate is moist and it rains quite often, so certainly bring a rainjacket! Especially during the rainy season (between the months of August and October) one can't do without! The weather might be quite different to other islands and if you are coming from Boavista or Sal you might be in for a surprise! Additionally, bring another layer just in case it gets chilly in the mountains.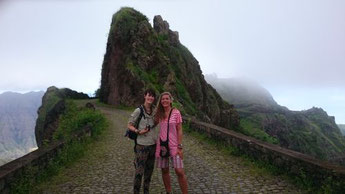 2. A sense of adventure (strongly recommended!
The ride up in the mountains is absolutely breathtaking but also terrifying … Forget your fear of heights and enjoy the gorgeous scenery instead! If you are heading to Cova da Paul be prepared for a steep and at times quite nerve-wracking journey.This island is definitely not for faint hearted!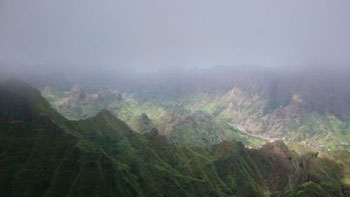 3. Strong hiking boots
To go on walks and hikes on various trails. When you see the steep and slippery paths, you understand why sandals alone would not have been sufficient. Some trails of the island are not well marked and not in good condition and are only recommended for experienced hikers. To avoid any unexpected problems hire a local guide who knows the area.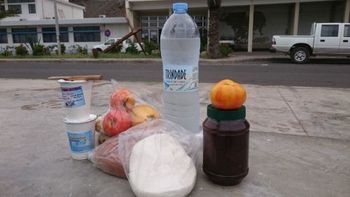 4. Dulce de papaya 
This locally made product can be bought on all islands. It is made from papaya and goes perfectly with the beautiful fresh goat cheese from Santo Antão! Our advice: buy dulce de papaya at the local market in Mindelo, São Vicente, before you take the ferry to Santo Antão. Quite often it is sold in a big jar so it should last few days! It is definitely worth trying!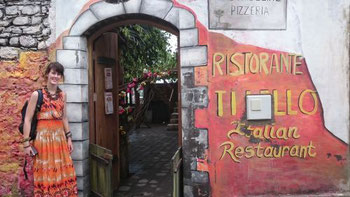 5. An italian and french dictionary 
This is especially helpful when you are considering to stay in Santo Antão for a couple of days because almost every hostel, guesthouse or restaurant you will find on this island is run by either a French or Italian owner. It just shows that this island attracts many foreign entrepreneurs who fell under the spell of the magic of Santo Antao!
 Source: Dominicus reisgids Kaapverdië.