Sao Vicente is considered to be the cultural capital of Cabo Verde. The biggest music festival takes place annually in Baia das Gatas and attracts many music seeking enthusiasts. With so many varied activities it might be difficult to know what to bring along.....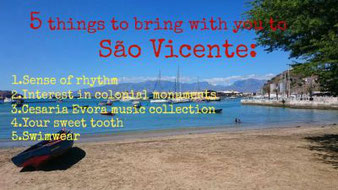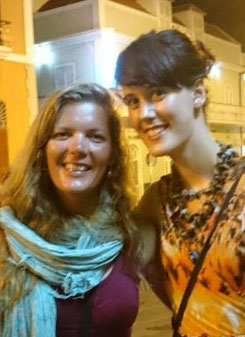 1. Sense of rhythm
This beautiful westafrican archipelago is oversaturated by music of different styles which were influenced by European, Westafrican and Brasilian rhytms. It really seems that everybody is playing on some instrument and live music is frequently performed on the main squares,cafes and bars. If you are a music enthusiast and like to dance this is definitely a place to be! There is a live music on the main square in Mindelo over the weekend so make sure you come here and enjoy!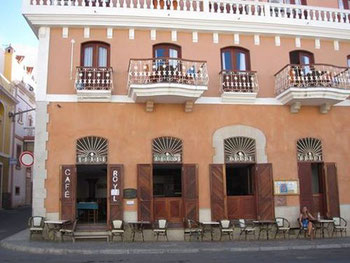 2.  Interest in colonial monuments
The pastel-coloured colonial buildings of Mindelo make this a great place to visit for people with a love for colonial monuments from the 19th century. You can just wander around the city and sip a coffee in one of many old  stylish looking cafes and listen to local melancholic morna style music in the background!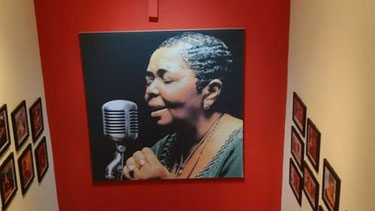 3. Cesária Évora music collection
Mindelo is the perfect place to enjoy morna, as it is the birth place of the figurehead of morna, Cesária Évora (27 August 1941 – 17 December 2011). Start your Cesaria Evora music collection with 'Miss Perfumado' or 'São Vicente di Longe'. You can also visit the museum dedicated to this diva and browse through collection of her pictures and artifacts. It is without the doubt that to this date Cesaria is one of the best known musicians of Cape Verde and rightfully so!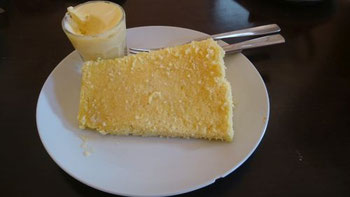 4. Your sweet tooth
Mindelo has got great pastelarias with a variety of Portuguese pastries, for instance different types of home-made coconut macarones. The pastelarias also serve 'couscous', which is eaten as breakfast with a butter. We did definitely enjoyed eating at local bakeries and some of them are open until late and also serve soup!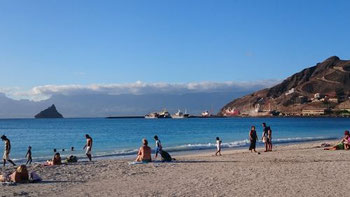 5. Swimwear
Enjoy a relaxing day at the Laginha beach in Mindelo, close to the harbour, where yachts are bobbing. Another excellent place to go for a swim is the beautiful beach close to the little town Baía das Gatas. Beaches are popular with locals on Sunday when families gather for a picnic and some relaxation. 
Sources: Bradt Guide Cape Verde; http://www.capeverde.com/; Dominicus reisgids Kaapverdië; Lonely Planet, The Big Trip.