Cidade Velha (''old town'' in portuguese) was discovered in the 15th century and was known as Ribeira Grande until the 18th century. It was a first European outpost and a city in the tropics and as such had an important place for expansion of European colonies in the Africa.
Cidade Velha is located 10 km south from the capital Praia and you can take an aluguer or a taxi to get there. The ride itself is about half an hour and quite enjoyable with some great views of Cidade. We would recommend to spend at least 3 hours in here, probably more if you want to visit all ruins at relaxing pace and also have some coffee at one of the restaurants. Most importantly, this is a place where the history of this archipelago and Creole culture begun and therefore is definitely worth a visit!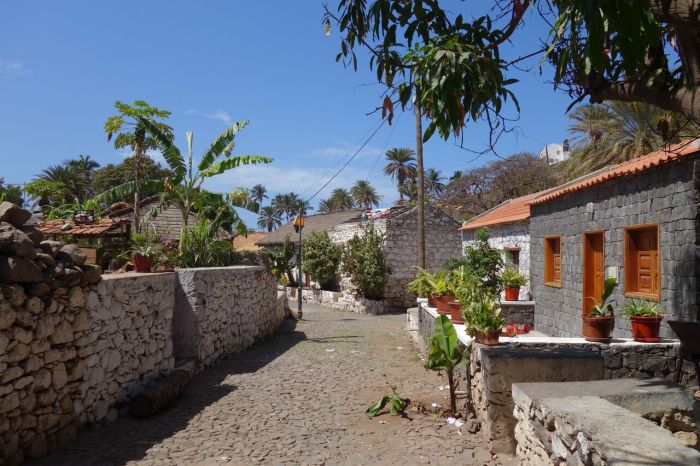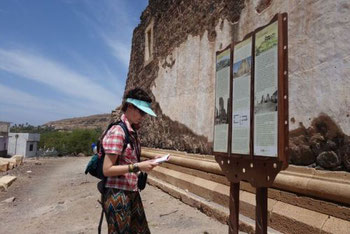 Cidade Velha is the oldest settlement in Cabo Verde and was first discovered in 1462. It became UNESCO World Heritage Site in 2009. It was an important harbour for maritime trade and also functioned as a trading post for slaves from Guinea-Bissau, Sierra Leone to Brazil and the Carribean. Furthermore, many plant species have been disseminated and acclimatized here from the temperate and tropical zones. Throughout its time Cidade had been plundered by pirates many times. The last attack was led by French Jacques Cassard in 1712 and after the decision was made to move the capital to Praia.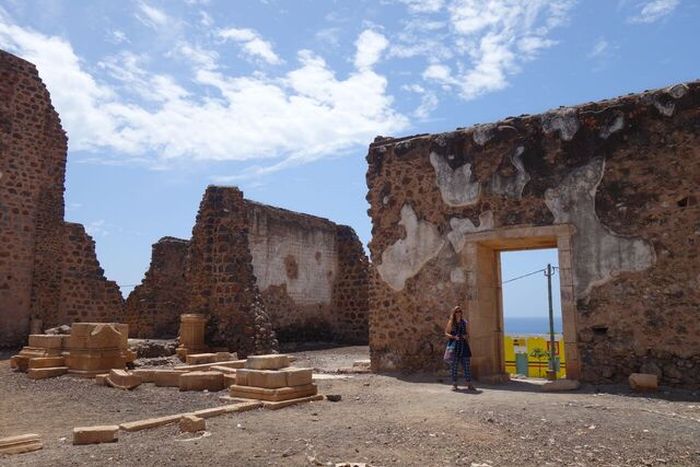 It really feels like stepping back in time when walking through the ruins and passing people on tiny cobbled streets. There are quite a few places to see but the ruins that are definitely worth a visit are:
-Pelourinho (pillory)- located on a main square served as a trading, torture and execution post.
-Rua de Banana-  the oldest street in colonial Africa.
-Fort Real do Sao Filipe- built around 1585 to protect against the attack mainly from overland.
-Cathedral-with the gravestones in the floor and the tomb of first bishop in Cabo Verde
-Igreja de Nossa Senhora do Rosario- is the earliest documented church in the tropics
Cidade Velha enchanted us and one day we would like to return here again. Now we know we need more time to go around to properly immerse ourselves in this unique 'old city'. However, we hope that growing tourism won't spoil this place and that people who still live here won't be seen as a part of the attraction and that people coming here will respect their lives and privacy. After all, Cidade Velha deserves it....
Watch the video about Cidade Velha:
Let's walk with us through the ruins of the Cathedral:
Sources:
Bradt Cape Verde guidebook
www.whc.unesco.org