Active volcano, black sands, cobbled streets, mouthwatering goat cheese and wine-Fogo is an island of many superlatives! Let's have a look at our suggested list of thing to bring with you to Fogo for your  memorable trip!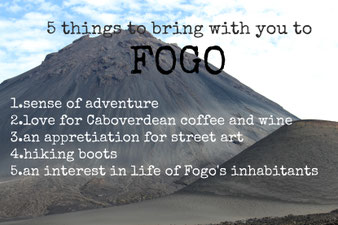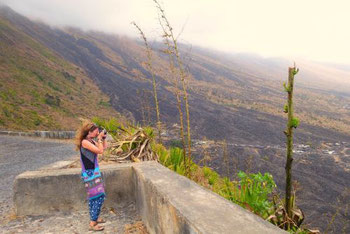 1. A Sense for adventure
The beauty of Fogo is that the landscape is very impressive and it changes tremendously when you travel from the capital São Filipe to Mosteiros in the north of the island. However, to be able to enjoy this kind of travelling, you do need a sense of adventure. Terrifyingly steep hairpin bends, a rough ride in aluguer close to the crater….you name it: Fogo is certainly not for those people for those people afraid of heights!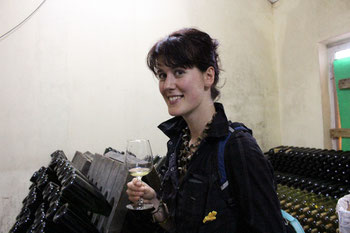 2. Love for Cabeverdean coffee and wine
The coffee from Cha das Caldeiras, grown in the fertile green valleys around Mosteiros, is famous and delicious. Another thing Fogo is known for is its wine. If you have the chance, try to visit a local wine company to taste locally produced wine made from the Cova Figuiera grapes in the Fogo caldera. During our stay at Pension Tchon de Cafe in Mosteiros, we were invited to try a variety of delicious wine by the friendly owner of the largest wine company in Fogo!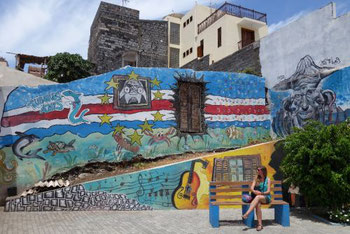 3. An appreciation for street art
 We recommend to stay at least a couple of days in São Filipe. The city is lovely and apart from the interesting museums, the lively market which makes a great place for lunchtime eats, you can just wander around and enjoy the colonial architecture of this city, the Portuguese squares. Also stop and look at the beautiful and colorful graffiti in the streets of São Filipe!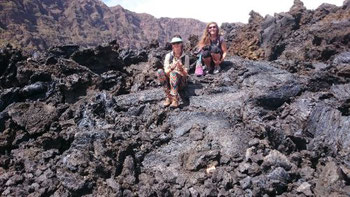 4. Hiking boots
Certainly bring a pair of sturdy shoes to Fogo so you can climb the active volcano, the Pico de Fogo. The last eruption of the Pico de Fogo (Fogo means 'fire') was in 2014. Basically there are two options: climb the small Pico de Fogo, which will take a couple of hours or climb to the top of the volcano. Unfortunately when we were in Fogo it was only briefly so we did not have the time to climb this magnificent volcano, but on our next time we visit we plan to climb the small Pico de Fogo! It will certainly be an adventure!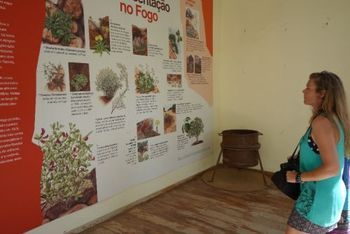 5. An interest in everyday's life of Fogo inhabitants
     Both Fogo's history as the everyday life of its inhabitants is displayed in the Museu Municipal de São Filipe. Here you can learn more about agriculture, (medicinal) plants, gastronomy and wine and festivals. Another interesting place to visit is Casa da Memoria, a private museum that depicts Fogo's history from the early to mid-1800s.