Our time in Maio was supposed to be short but intense as we were about to visit the organization that operates on the island: Maio Biodiversity Foundation. We would join them for a couple of days to see first hand how they work to protect the fragile environment of this little island.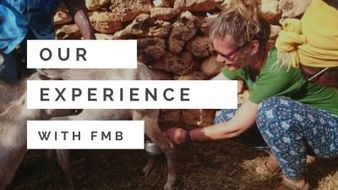 At first, we didn't know what to expect from Maio. Generally, it seems that people either love the peacefulness of the island or it is far too quiet and small for others. It certainly hasn't got masses of tourist coming here like Boavista or Sal (yet). However, when we landed on Maio after a 10 minutes long (!) flight from Santiago we immediately knew that we are in for a nice surprise!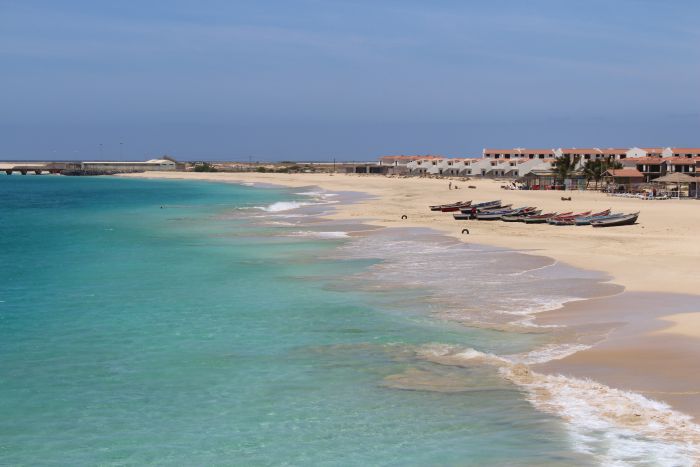 Vila do Maio certainly exceeded all our expectations. A beautiful, charming and slow paced seaside town with the amazing beach where time stood still and where you can truly relax. Our first day was more about getting some rest after previous travel and getting the feel for the place. Watching the sun setting down behind the neighboring island was truly an unforgettable experience! One thing we forgot about was that on Sunday many places are closed and getting food can be a bit of a challenge! Something to remember for the future, for sure.....
Watch the video of  a beautiful sunset in Vila do Maio!
MAIO BIODIVERSITY FOUNDATION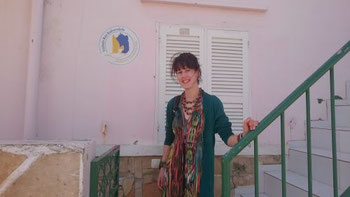 The next day we met with people at the office of the Foundation- Xana, Djoy and Arnau. They introduced us to their work and suggested a schedule for us. Maio Biodiversity Foundation or Fundação Maio Biodiversidade (FMB) was established in 2010. Their main aim is to protect fauna and flora of the island but also to create opportunities for local people. FMB offers a voluntary program during the season when you can join a sea turtle conservation project. They also monitor sea birds and cetaceans and offer homestays. A homestay program directly contributes to the local community and in exchange one can stay with a local family in a village and learn more about the culture.  We did participate in a homestay and our first night was spent in Vila do Maio with a lovely woman Docelina and her son who made us feel welcome in their home. We did enjoy our stay with Docelina, however, we wanted a bit of a more rural experience and we decided to spent the next day in a village Barreiro with another family. Furthermore, the first thing in he morning we were supposed to join a humpback whale monitoring team on their boat! It seemed we had a busy day ahead of us!
A HUMPBACK WHALE BOAT SURVEY TRIP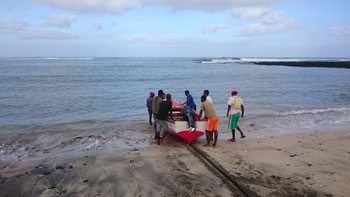 We were picked up early morning from FMB office and headed to the north of the island. On the way we collected some more members and also a motor for the boat (quite an essential item!). It wasn't long and the car was full of people and various equipment. Mind you, we weren't sure what to expect, we just hopped on a wooden boat once we arrived on the beach with two other FMB colleagues and the others went to do a different survey. The sea didn't look particularly welcoming, apparently more choppy than usual and the sky was grey. Not a promising start...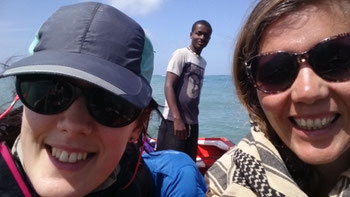 We were carried away from the shore in this small boat without the life jacket and we just hoped that everything is going to be ok. Maio island is supposed to be one of the places that is frequented by humpback whales during the peak season. It would be an unforgettable experience to have seen one! We strained our eyes just to catch a glimpse of a fin or a blow but it wasn't meant to be our day. After about 2 hours of a ride to 'who-knows-where' at the sea we decided to head back. Fortunately, the weather has brighten up and we could enjoy some sunshine regardless of Mia feeling a bit seasick and we let our worries go. I got a bit nervous when we were about to land as the waves got much bigger and it seemed impossible to go through them without capsizing. But Caboverdeans are very skillful at sea and managed to squeeze our fragile boat through the little gap of opportunity and we safely landed....Now we could start to relax  and enjoy this lovely beach and swim. This trip made us even more appreciative of challenges of any field research!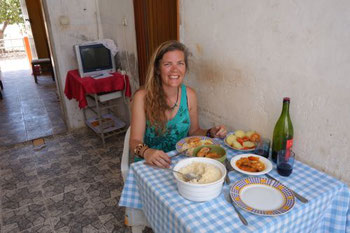 The same day we arrived to Barreiro to spend a night in the village with another family- Albertina and Silvestre. The moment we arrived Albertina seemed to be so happy to have us in their house. Her genuine laugh was infectious and we knew that we are going to have a great time regardless some language barriers.... The same evening Albertina took us to her neighbours to show them these two exotic girls and we walked hand in hand from one house to another underneath the clear sky dotted with bright starts. This is probably how famous Cabo Verdean morabeza or hospitality feels. It was one of this moments when you realize that you are part of one universal family on this planet and that we are all the same...
Aside from cooking us delicious local food-catchupa and fish Albertina and Silvestre had a program prepared for us in the morning-visiting their farm.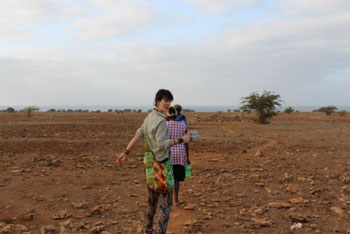 We got up early in the morning and after a fair walk we arrived to their field where we were greeted by their dog and chickens. Our main goal was to milk their goats so we had some milk for the goat cheese (and a coffee!). Albertina showed us her technique and after some trials and laughs we managed to squeeze a little bit of milk in a jar. We also walked to the beach where Silvestre goes fishing. 
We wished for a long time to see a traditional trapitche (a grogue making machine) as we wanted to document how the grogue is made but unfortunately it wasn't possible. Silvestre, however, knew a place where disused trapitche still existed and we could see ourselves this long forgotten place where this popular drink used to be made. Nowadays, no oxen are required to move the machine as everything is mechanized. We were lucky to have seen one of the traditional relics hidden among the bushes close to the village.
After an eventful night when we managed to defeat a cockroach in our room we had to head back to Vila do Maio. We took an aluguer with Albertina who went to a meeting and instead of going back directly we circled around the island taking in more local ladies who also participate in a homestay program. After about two hours of a ride with a loud music and a chatter we finally arrived to Vila.
When we got off we  knew that this experience  will stay with us for a long time and that it truly will be  one of the highlight of our stay on the island and Cabo Verde! 
Watch the video from the village Barreiro in Maio!
---
If you want to learn more about Maio Biodiversity Foundation have a look at their website: