Wind- & kitesurfing, long and magnificent beaches and the unique Pedra de Lume, Sal is a very popular touristic destination for a reason! Apart from sun, sea and the opportunity to relax you can also decide to experience a natural swimming pool, healthy for the body and the mind! So let's have a look at the essential things which one should bring for a visit to Sal!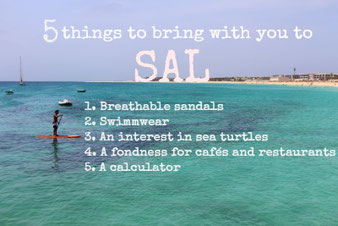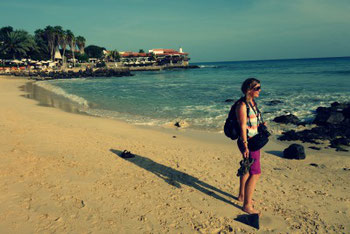 1. Breathable Sandals
The long and stunning beaches close to Santa Maria, such as Ponta Preta and Kite beach are not only great for swimming, they also provide for the perfect starting point for a nice long walk! There is a great variety of beautiful white and clean sand beaches on Sal, so the choice is yours which one of these you prefer. Make sure you bring your sunglasses and of course a pair of sturdy, decent and breathable sandals and enjoy a spiritual walk that boosts creativity!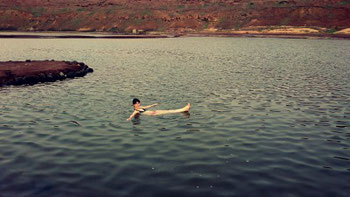 2.  Swimwear
Spend time to experience the sensation of floating whilst you are swimming in the salina, the salt lake of Pedra de Lume. This salt lake with a remarkable high salt concentration makes this place very unique, even more so if you realize that before the first salt mine in Pedra de Lume was discovered, the island of Sal was a small and deserted island. It is certainly one of the most relaxing things one can do on Sal and it is therefore highly recommend as a start of end of your trip to this island. So bring your swimwear along just in case, as it is an absolute must when you are planning to experience the salina of Pedra de Lume!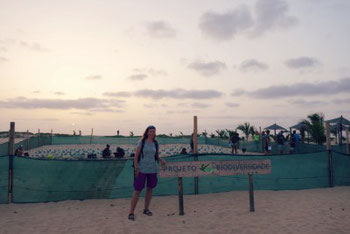 3. An interest in loggerhead sea turtles
Project Biodiversity is the only organization on Sal that works to protect the loggerhead sea turtles on this island. And they are doing so with persistence and passion. Therefore it is worthwhile to visit them and learn more about the important and valuable work that they do. Every afternoon tourists on the island are invited to join them at one of their hatcheries whilst they do excavations. This is the perfect time to get any questions about sea turtles answered. You also have the opportunity to sponsor them. Website: http://www.projectbiodiversity.org/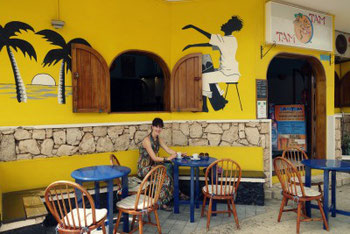 4. A fondness for colorful African cafes and restaurants
Colors, great coffee and a relaxed African atmosphere! In Santa Maria you will never get bored walking the streets as you will be amazed and impressed by artistic street art and colorful cafes on every corner. If you can see yourself being surrounded by this creative vibe then Santa Maria is a nice place to explore for a couple of days!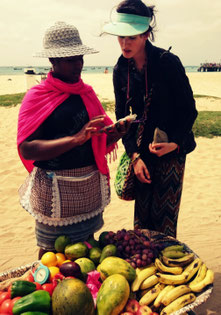 5. A calculator
In Santa Maria it can be hard to find fresh fruit and vegetables. If you are fortunate enough though, you will encounter a local lady that sells delicious fruits close to the beach and is willing to sell you a couple of mangoes, papayas and bananinas (small bananas) for a good price. Hence, our advice is to carry a pocket calculator with you so you don't depend on your Creole language skills when you want to negotiate about the price!
---
Sources and more info:
Bradt Travel Guide Cape Verde
www.bela-vista.net
www.caboverde.com
www.guiadecaboverde.com
Dominicus Cabo Verde