Let us tell you the truth straight away: there is no so called super cheap deal (five pounds a night) budget accommodation in Cape Verde. Maybe it has something to do with the presence of all inclusive resorts and not so cheap flights to this archipelago and then the fact that many items have to be imported. Who really knows?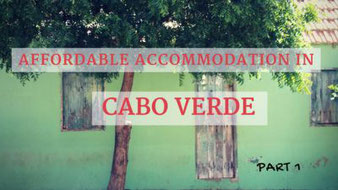 ---
"To the tourist, travel is a means to an end; to the traveler, it's an end in itself."
~Marty Rubin~
---
We, fortunately managed to stay in okay priced guest houses that are a great option for a bit of an independence seeking visitor. So let us inspire you with a selection of places we managed to stay in overnight while visiting islands!
Disclaimer: we only mention places that are not only money friendly but also the ones where we believe the owner holds similar values to us and therefore we believe in promoting the business. Saying so, we probably know of a few more options but it doesn't mean we will just mention EVERY single place we stayed in for above reasons.
Firstly though, let's explain what you should expect/get for your money:
--> use websites like booking.com as a tool to estimate how much a room would cost but don't make a reservation if you don't have to (although in high season might be advisable to do so).
-> if you book via booking.com make sure you PRINT a document and bring it with you, knowing the reservation number is not enough; also double check that you pay the price that was mentioned on the booking.
-> some bookings include the tourist tax (which is compulsory) and it is a fixed 220 escudos/person and VAT (IVA) which is 485 escudos /person and again you should inquire if this is the total price you are paying for (with all taxes).
-> ask to see the room BEFORE check-in, if you don't like it they might have another one ( and check if everything is working: shower, taps, toilet etc.)
-> the price is a guide and in many places people are willing to negotiate the final price if you think it is a bit too high. This is especially true, when you are staying in one place for more days and you can get a 'discount'. Remember, always negotiate the price BEFORE agreeing to the room and if possible have a written proof of that price or even better pay straight away and get a receipt.
-> it is a huge advantage to have some knowledge of Portuguese (in some cases of French or Italian) as not everybody speaks English especially on less touristy islands
So, if you are still keen to explore islands on your own instead of less stressful existence of a stay in peaceful resorts then have a look at our choice. Most of the places are not fancy and probably wouldn't suit people looking for a proper bed, super clean room, hot shower and 'no problem' accommodation. These options would probably more suit ' backpacker types' that want to experience a local community and are not too bothered about their comfort.
---
"Anyone who needs more than one suitcase is a tourist, not a traveler"
~Ira Levin~
---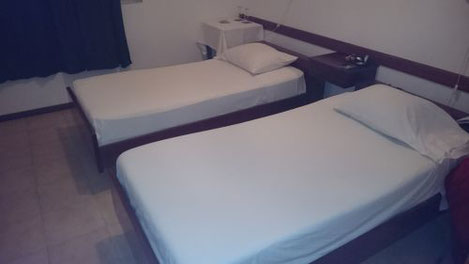 Price: around 35 euros/night (2 people), more if you opt for air conditioning
Pros:
Simple and nice with breakfast, conveniently located close to the airport with a lovely restaurant opposite the guest house; friendly staff. Breakfast included.
Cons:
No door between the bedroom and the bathroom (only a curtain) at the time of our visit. 
Location: Rua Abel Djassy 20, Espargos,Sal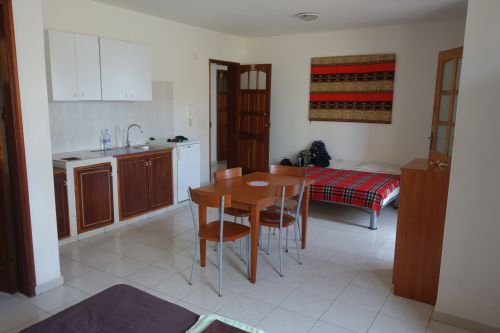 Price: 30 euros/night 
It is a very simple studio so don't expect anything fancy (Hence the price).
Probably only recommended for an adventurer traveler.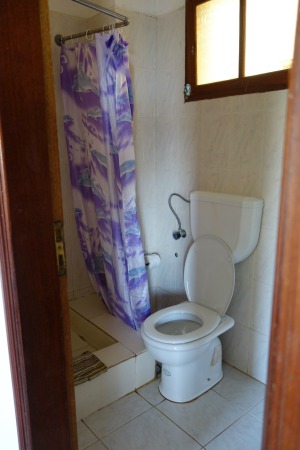 Pros:
You can save money by cooking your own meal in a very simple equipped kitchen. It seems that the best apartment is on the top. Run by an Italian but a local lady Paola will show you around.
Cons:
It is a little bit further from the beach so walking here in the night might not feel that safe (might be better to get a taxi). You might not be very lucky with other people staying in the building (too loud). It is one of the cheapest studios in Santa Maria and you get what you pay for. 
Location: Santa Maria Rua Mercado Municipal, Santa Maria, Ilha do Sal 4111, Cape Verde
Contact: available on booking.com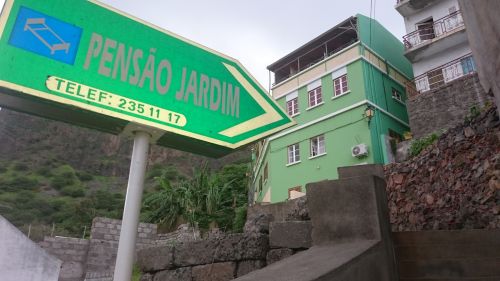 Price: Around 38 euros/night (2 people)
Pros: 
Lovely, family like atmosphere, nice rooms (especially the ones with a view of the village), very helpful owners, great meal and good breakfast, nice terrace to sit on. One of the nicest places we stayed in.
Cons: it's uphill (not really a negative)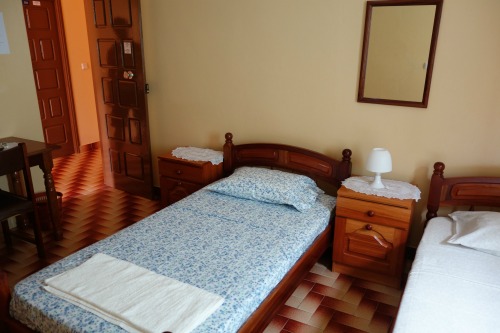 Location: CP 59 - Vila da R.Brava - S.Nicolau - Chãzinha - Cabo Verde
Email: pensaoresidencialjardim@hotmail.com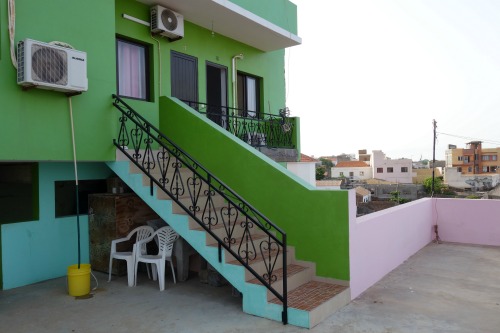 Price: Around 38 euros/night (2 people)
Pros: conveniently located, views of the sea, family atmosphere, breakfast included.
Cons: Tarrafal is an incredibly hot village, you need AC all the time on!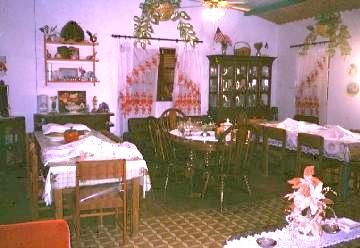 Location: Casa da Pasto - Lidio Gomes Martins, Tarrafal, Sao Nicolau
Telephone: (+238) 36 11 87 (they don't have e-mail)
SIMABO Backpacker' Hostel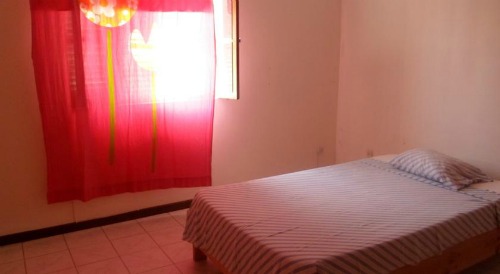 A hostel belonging to animal welfare organization SiMaBo, nothing fancy but simple with some animals roaming around in the corridor.
Price: from 11 Euros for 1 person/shared bathroom.
Pros: Cheap, simple, good size room, communal kitchen.
Cons: If you don't like animals this is probably not a place for you.
Location: Avenida Vicente Rendall Leite 13, Mindelo, Sao Vicente
Contact: available on booking.com
---
Recommended website
The Bela-vista.net website is highly recommended to use as a tool to see what accommodation is available on the different islands. This convenient website provides the budget traveler a full list of options, including a couple places that are run by Cabo Verdean families!
Sal: http://www.bela-vista.net/accommodation-Sal-e.aspx
São Nicolau: http://www.bela-vista.net/accommodation-Sao-Nicolau-e.aspx
São Vicente: http://www.bela-vista.net/accommodation-Sao-Vicente-e.aspx
In Part II we will provide you with a selection of our favorite affordable options on Boavista, Santiago, Maio, Santo Antao and Fogo! So stay tuned!