As we were approaching the harbour of Porto Novo it suddenly started to rain. The scenery looked awe-inspiring with impressive mountains hidden in the clouds. I looked at Mia and asked: 'Did we bring any rain jackets with us?' The disapproving look on her face said it all. No, we didn't. Needless to say, we were a little bit under prepared for the little adventure ahead of us...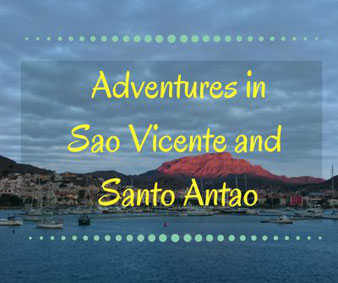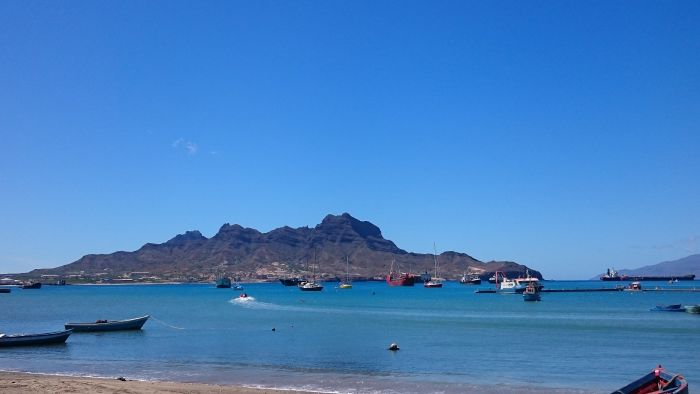 While still being on Boavista we decided rather impulsively to island hop to the western islands for a week long trip. Our aim was to catch a glimpse of a life of different parts of this archipelago. We would be travelling by a smallish propeller plane (a bit daunting) to Sao Vicente via Santiago and then we would take a ferry so we would reach the mysterious island of Santo Antão. It turned out to be a great adventure that would be a starting point to our further exploration of other islands over the next year.....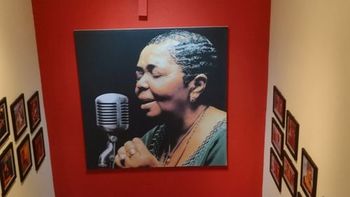 As far as I remember I always wanted to come to Mindelo as it is known as a birthplace of a world renown diva Cesaria Evora.  So naturally as being her and 'morna' big fan for so many years, coming to São Vicente felt like undertaking a pilgrimage. Her songs are full of soul and lyrics that resonate within. Her unique voice and an aura of a diva attracted me to her style in a first place. So if you want to understand Cabo Verde better just sit down and enjoy her songs about people, hardships, sodade and the archipelago. Sadly, I never got to meet Cesaria as she passed away in 2011 but at least we managed to visit a small museum dedicated to her.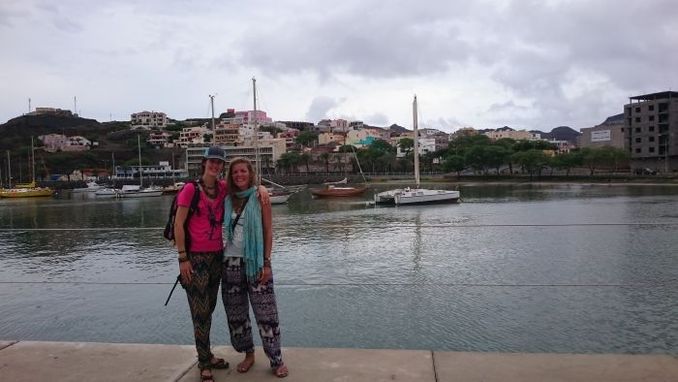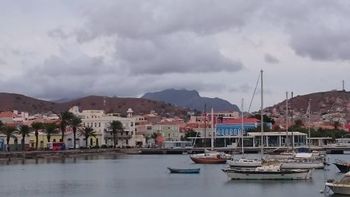 We stayed in Mindelo for a few days so we could experience it in a best way. One of our highlights was staying in a hostel that collaborates with a local animal shelter so one of the rooms functioned as a 'cat's retreat'. Not recommended for people with cats allergies or a dislike! We rather enjoyed our visits to the local bakery with selection of tempting sweets  but overall, the atmosphere, especially in the night was a little bit more tense than in more laid-back Boavista. Also, there was a greater presence of children begging, something we were not use to see that much before. After a few days spent in Mindelo we were quite ready to depart to our new destination-Santo Antão.
Watch our selection of videos from Sao Vicente!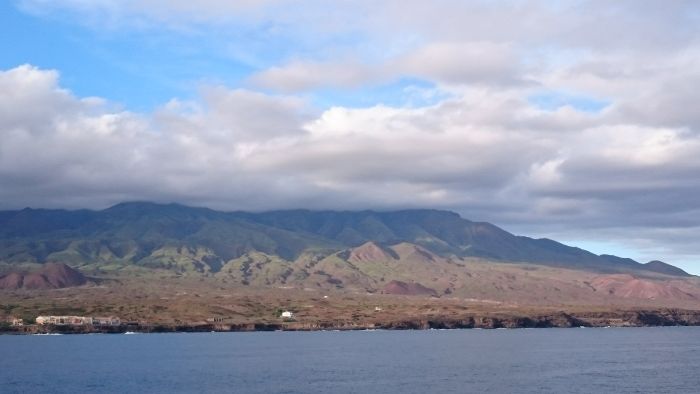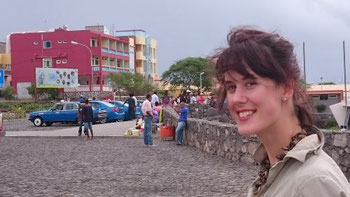 When we finally reached Porto Novo we hang out on our own for a while. It was unknown to us at that point that taxis come to pick up passengers only when the ferry arrives (in the morning and the evening). Furthermore, the road to our destination was blocked from fallen rocks because of the heavy rain so we didn't have any other option but to stay in here overnight. It was the next morning when we managed to reach our original destination: Vila das Pombas. Arriving here felt like coming to the Lost world: lush green vegetation wherever you looked and a dramatic mountainous backdrop. Our guesthouse was hidden behind a little banana plantation. What a stark contrast with a vegetation depleted Boavista! It definitely felt like we set foot in a paradise!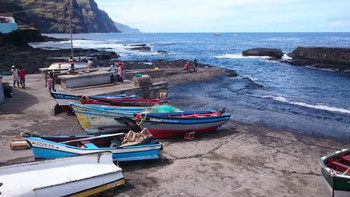 Prior to our trip we got in touch with a local tour guide Edson so we knew that there was going to be someone who could show us around. The next day he appeared with his friend who turned up to be a driver with his own aluguer (a minibus used as a taxi). They drove us to the most popular local destinations such as Ribeira Brava and Ponta da Sol. The highlight of our trip was supposed to be a 'little' hike from Cova da Paul back to Vila das Pombas. It was already a midday when we started to climb through a steep valley and it was probably then when we  realized how little we knew about the island. Precisely, how steep the mountains can get around here. The drive required a strong liking of heights which we definitely didn't have and this was tested especially when we had a little stop  where we could see a sheer drop from the both sides of the road. Quite terrifying! I decided to keep to the middle of the road and look down as little as possible.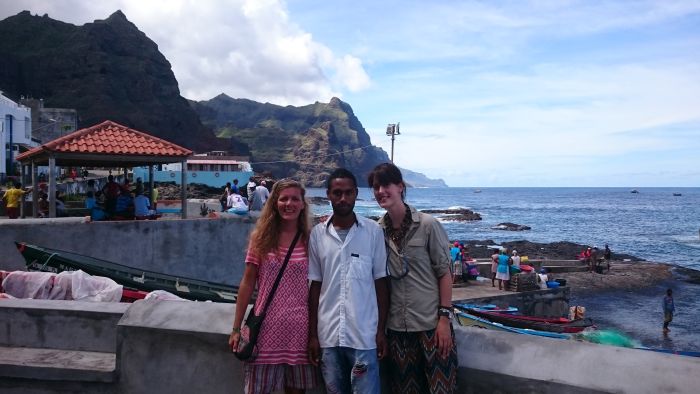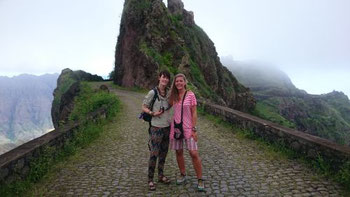 We were quite shaken by what felt like an hours long drive and by the time we reached Cova we might have got few more grey hairs. Mia decided that  she didn't want to walk back  down (Probably wise as she only wore a pair of sandals) but me and Edson carried on with a hike. Unfortunately, the weather wasn't the best and a drizzle and a fog obscured many views (in some cases it probably wasn't a bad thing). In a better day this walk must be a truly spectacular experience. Edson proved to be a very good guide with a passion for his island and told me a lot about Santo Antão and places we were passing. Seeing all the villagers living in this beautiful valley full of bananas, coffee, papayas will stuck in my memory for a long time. People seemed to be friendly and were probably quite used to seeing some strangers walking past. After all Santo Antão is renowned for being  a popular hiker's destination and when you wander around the paths it is so easy to realize why: a unique mixture of exotic scenery and challenging hikes.  We progressed a little bit slowly as I couldn't help myself but  to stop often and gaze at the distant valley and fields.
At the end we were forced to catch a local aluguer as the hike took longer that was supposed to (of course, I should have checked it before hand). I only wished I could return to this place once again so I could see it's full beauty unrolling before my eyes  but regardless, I think I could grasp an allure of this place enough even from this express visit to this island. And as for both of us, this little adventure gave us an inspiration to continue island hopping around Cabo Verde and eventually venture further to the mainland of West Africa!
Watch our selection of videos from Santo Antao!